« Car bearing | Home | Broken glasses »
May 24, 2009
How many phones do you carry?
I carry three. excessive? maybe. necessary? absolutely.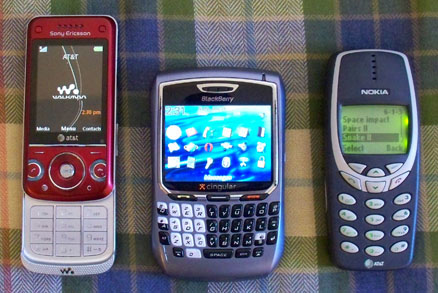 The first is my Sony Ericsson w760, It gets used primarily for texting & personal calls. Of all the phones I've ever owned this one is my favorite. The second phone is a Blackberry 8700c, it's owned by Honeywell and I carry it because they make me. The third phone is my Nokia 3360. It's about ten years old and I carry it around because it has "Snake II" which is my favorite game of all time. I spend twice as much time on the Nokia then on the other two phones combined.
Topics: Things I Did | No Comments »