« Spackle Credit | Home | Pimped »
January 23, 2007
It was the company Christmas party last weekend, the guy who was going to watch our dog bailed so I had to come up with a way to contain the dog for 24 hours. I happened to have a ton of cardboard so I built a hallway from the kitchen to the chair in the living room (so he could look out the window).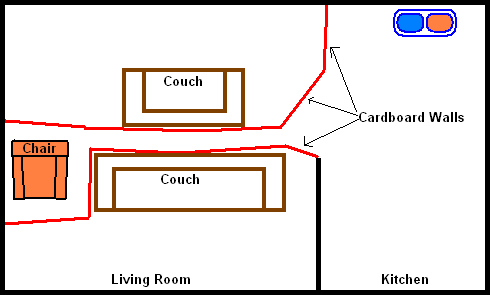 Here is part of the cardboard hallway that leads to the chair jail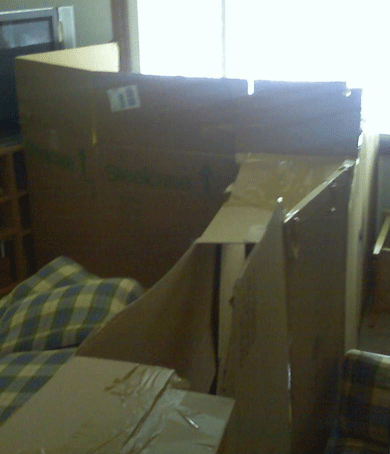 The party was pretty cool, there was an open bar until midnight and they took everyone's picture, here's mine.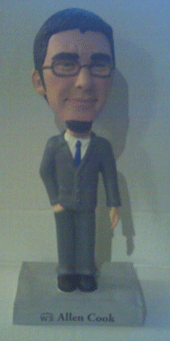 Actually its a bobble head.
Topics: Crap I Built, Places I Went, Things I Did | 2 Comments »